Become a Learning Partner
The Intergenerational Schools have small, multi-age classes that allow children to learn and teach alongside older adults who serve as learning partners.
Each of our 750 students work side-by-side with learning partners, where they exchange ideas, build friendships and share a love of reading. Together, we're building a community that reaches far beyond our school walls and children's elementary years.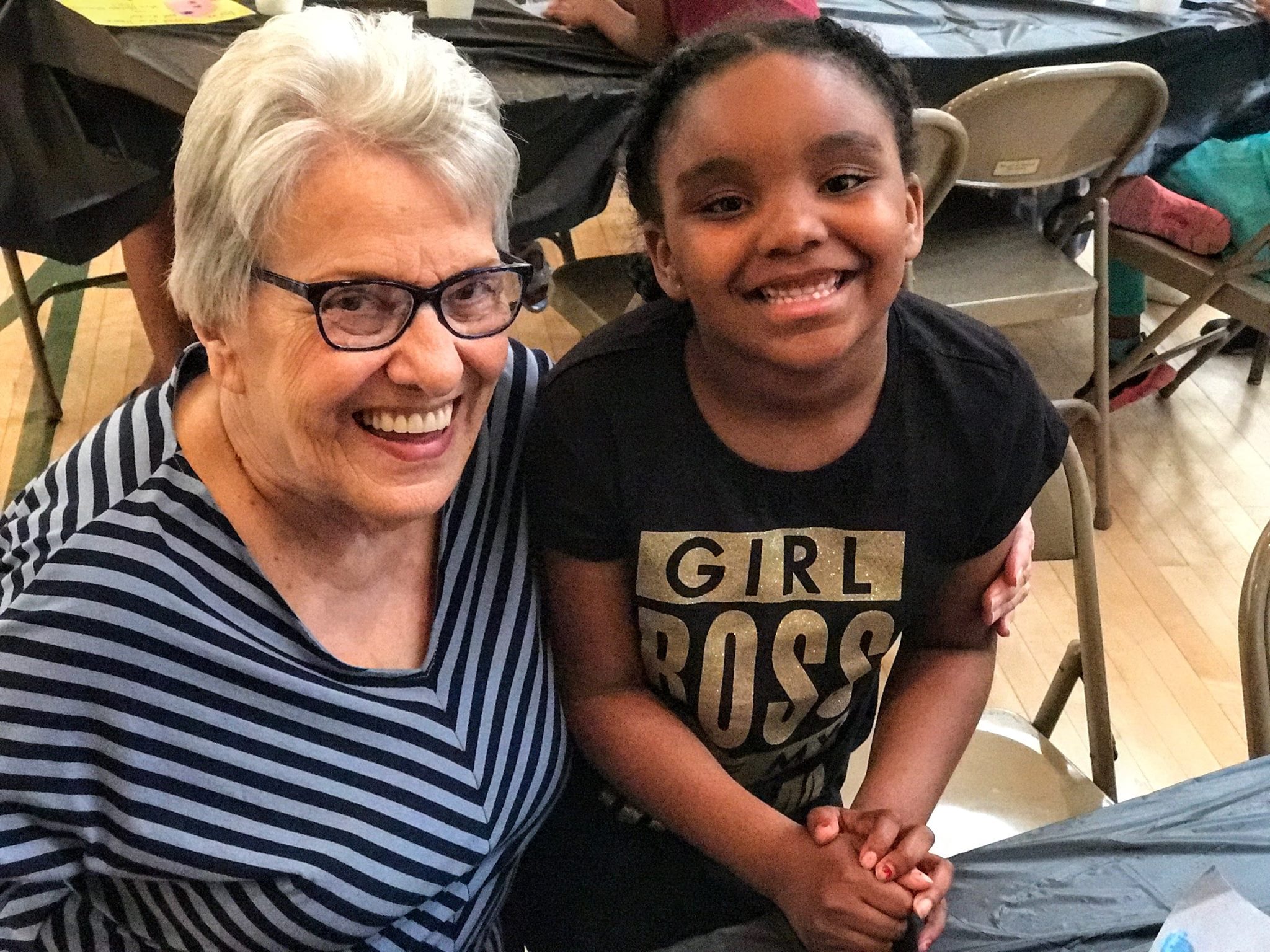 Making a Lasting Impact
For many students, having an adult who is willing to listen is important and necessary. As a result of Mr. Bozeman's steady presence, the students gain confidence and a relationship that goes beyond academics.
After working with the Intergens for eight years, an important goal keeps Mr. Bozeman coming back year after year. He said, "I want to teach the children to love themselves so they can love others. It's important to instill compassion in them."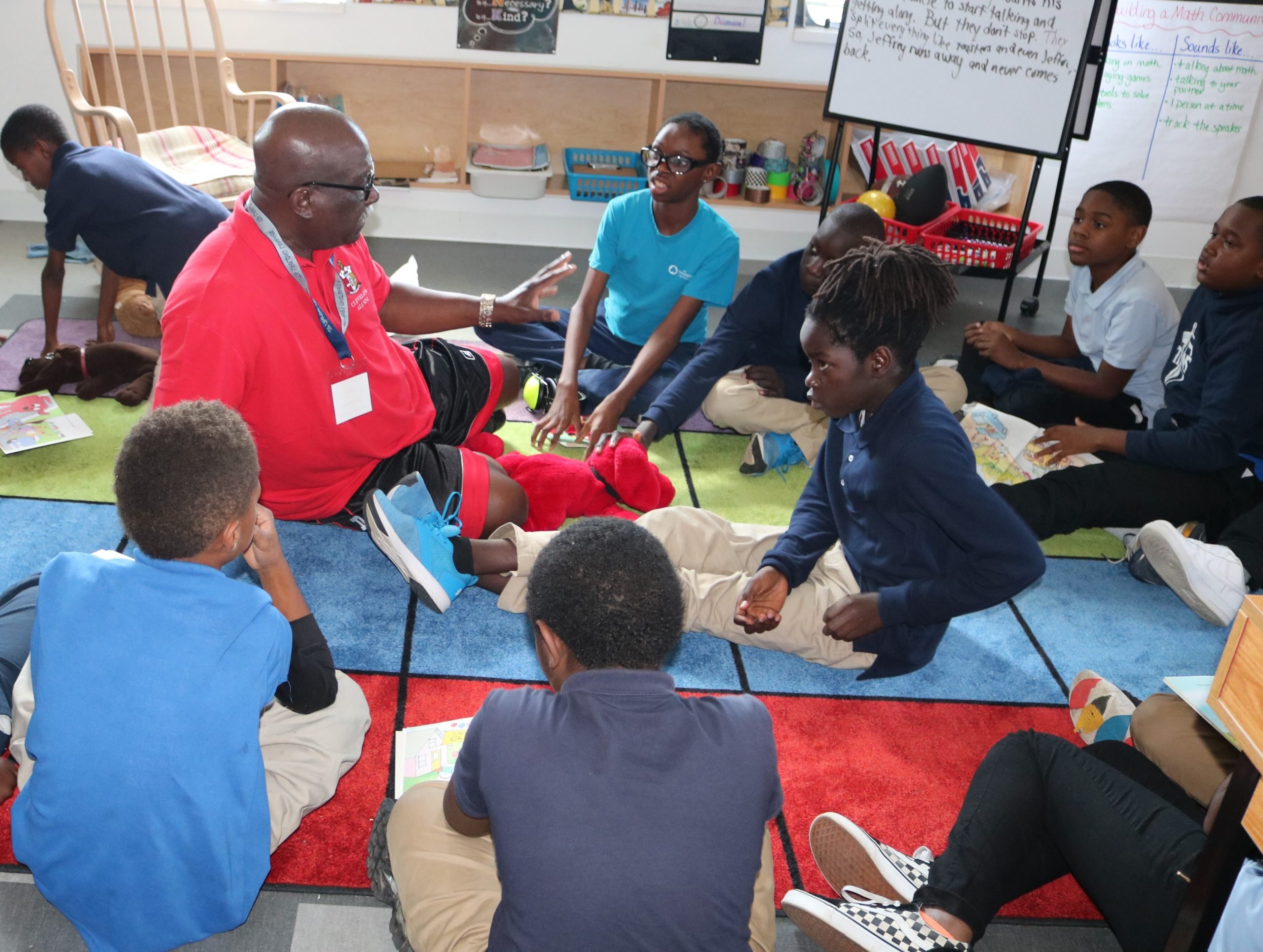 "I became a Learning Partner five years ago because for me, reading is such a vital tool in our children's education. I try to help build their character, as well as their confidence in themselves, through the stories and lessons we learn while reading."
-Vikki Jackson,
TIS-East Learning Partner
About this Opportunity
Volunteer Learning Partners commit one to three hours each week connecting one-on-one with students to practice reading or math through sharing books and playing math games. Students and volunteers learn from one another and strengthen community across generations. Join us!
Age Requirements
This project is for volunteers ages 18 and up and requires a background check, which we will provide.